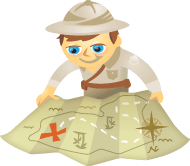 Do you want more social engagement on your website?
Would you like visitors to tell their friends about you?
In this article I'll show you six ways to integrate social visibility into your website.
#1: Start with Social Share Buttons
The easier your site is to share, the more likely your visitors are to share it. Whether you want shares for a blog, an ecommerce product or a conversion landing page (such as an ebook download or a contest), code in prominent sharing options.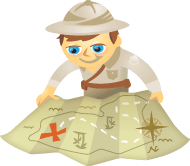 Is your blog content easy to share?
Is your audience interacting with you or just moving along to the next thing?
Making social sharing easy is an important part of creating a successful blog.
In this article you'll discover five tips to make it dead simple for your readers to interact with your blog content.
#1: Make Pinning Easy
If you have a business blog, you may not think pinnable images are important to your audience, but they are.
People use Pinterest not only for inspiration on what to buy, but as a way to keep track of articles they want to reference again. So definitely start adding pinnable images to your posts, like this one from My Kids' Adventures!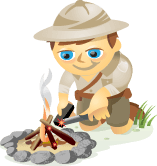 Are you looking for powerful tools to manage your social media efforts?
How do you keep up with blog post comments, responses to LinkedIn status updates and Twitter interactions?
Social relationship management is about managing these relationships. And you need the right tools to help.
In this article, I'll show you 3 new social media tools to help manage your online relationships and grow your presence on social media platforms.
#1: Engagio—Manage All of Your Online Conversations in One Place
Engagio is an inbox for conversations on the web. It tracks your conversations, your friends' conversations and you can even track any conversations you're interested in through the search feature!
With Engagio, you have the functionality to manage, support and encourage conversations.