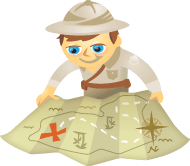 Does your business have a blog?
Do you allow comments?
One of a blogger's toughest tasks is managing the discussions around posts, and determining which comments are valuable and which are spam.
In this article I'll explore top blog commenting systems and the features that make them a great choice for your blog.
Comment Moderation and Spam
Whenever you post content, it is almost guaranteed you will receive some spam in your blog comments. People will submit comments that are completely irrelevant to the discussion to get exposure for themselves or drop a link to their website.

Listen now: Play in new window | Download | Embed
Subscribe: iTunes | Android | RSS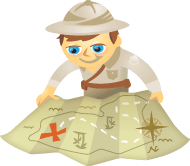 Is your blog content easy to share?
Is your audience interacting with you or just moving along to the next thing?
Making social sharing easy is an important part of creating a successful blog.
In this article you'll discover five tips to make it dead simple for your readers to interact with your blog content.
#1: Make Pinning Easy
If you have a business blog, you may not think pinnable images are important to your audience, but they are.
People use Pinterest not only for inspiration on what to buy, but as a way to keep track of articles they want to reference again. So definitely start adding pinnable images to your posts, like this one from My Kids' Adventures!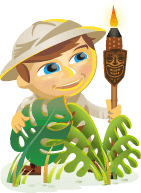 Do you like to get comments on your blog?
Have you ever wondered if you should allow comments or shut them down?
To learn about why blog comments are valuable to your business, I interview Mark Schaefer and Tim McDonald for this episode of the Social Media Marketing podcast.
More About This Show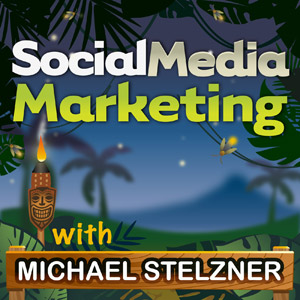 The Social Media Marketing podcast is a show from Social Media Examiner.
It's designed to help busy marketers and business owners discover what works with social media marketing.
The show format is on-demand talk radio (also known as podcasting).
In this episode, I interview Mark Schaefer, who is a college educator and author of four books. His blog is called Grow and his latest book is Social Media Explained. Tim McDonald is the director of community at the Huffington Post, founder of My Community Manager and a member of the No Kid Hungry Social Council.
Mark and Tim share what comments mean to their blogs, and some of the challenges they face with moderation.
You'll discover the upside of blog comments, how you can use them to improve your business and moderation tactics for different-sized blogs.
Share your feedback, read the show notes and get the links mentioned in this episode below!
Listen Now
Listen now: Play in new window | Download | Embed
Subscribe: iTunes | Android | RSS
You can also subscribe via
iTunes
,
RSS
,
Stitcher
,
SoundCloud
or
Blackberry
.