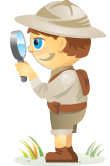 Welcome to our weekly edition of what's hot in social media news. To help you stay up-to-date with social media, here are some of the news items that caught our attention.
What's New This Week?
Twitter Ads for Small Businesses: Twitter ads used to only be for the exclusive large advertisers, but not for much longer. Twitter has "partnered with American Express to make it easy for small business owners to advertise on Twitter. American Express Cardmembers and merchants based in the U.S. will be invited to try this new advertising solution before anyone else, and American Express will give $100 in free advertising to the first 10,000 eligible businesses to sign up."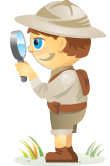 Social media networks are fields of dreams for marketers.  With over 500 million active users on Facebook today, there's no doubt that Facebook is a social media powerhouse.  And although Facebook is a social networking favorite, it's not alone.
Marketers are taking note of many different social media opportunities and beginning to implement new social initiatives at a higher rate than ever before. Here are 3 new studies that show social media is still on the rise:
#1: Small Business Doubles Social Media Adoption
One positive result from the economic downturn is the rapid growth of social media marketing.