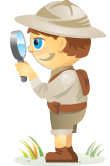 Welcome to our weekly edition of what's hot in social media news. To help you stay up-to-date with social media, here are some of the news items that caught our attention.
What's New This Week?
Google Search Integrates Google+: Google transforms "into a search engine that understands not only content, but also people and relationships," and introduces three new features: personal results, profiles in search and people and pages. This means that your Google search results will be even more personalized, thanks to information shared on Google+.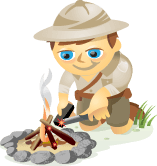 Do you know what people are saying about your brand? Do you want to know how to monitor these conversations?
Regardless of the size of your business, chances are good people are talking about you and your brand via social networks and blogs. In this article I'll cover four free monitoring tools to help you get started.
Getting Started: How do people talk about you?
A good place to find how people know and speak of your brand is to look at the keywords and phrases they use to find your website.
You can find these metrics in the analytics package you're using with your website. If you're not using an analytics package like Google Analytics, Webtrends or Clicky, then brainstorm keywords and phrases that you may have heard clients/customers use in discussions you have had with them.