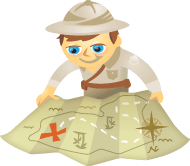 Are you looking for the latest blogging tactics?
Do you want to know what the blogging pros are doing today?
Keeping up with the latest social media changes is not always easy, and your blogging tactics may need to be refreshed.
We asked 39 blogging pros to share the best blogging tips and tactics worth doing today.
Here's what they have to say.
#1: Turn Google Hangouts On Air Into Mini-Courses in a Blog
Since I launched PlusYourBusiness, I've focused on one main tactic: include as rich a multimedia experience on the blog posts as I can, while remaining useful.
One of the best ways I've found to do this is to take an interview and structure it into a mini-course.
So, this is what I do regularly:
Run a Google Hangout On Air. For example, an interview with someone in social media or social SEO.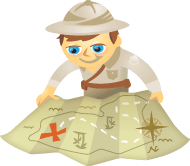 Do you want more email subscribers?
Have you tried using social media to grow your email list?
One of the most powerful aspects of social media is just how well it integrates with building a strong email list for your business.
Of all of the various platforms, Twitter offers some of the best (and most unique) tactics to use if you're looking to increase email sign-ups.
In this article I'll go over 3 tactics to utilize Twitter's massive audience to grow your email list with qualified leads.
Let's get started!
#1: Link Your Twitter Bio to an Opt-In Page
Putting your website in your Twitter bio is a no-brainer, but smart marketers know that when you link to a page with a direct call to action (a "landing page"), this is going to convert much better than your general homepage.
Amy Porterfield does this well. She links to her webinar page in her Twitter bio so followers who are interested can opt in right away.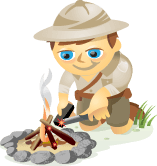 Are you looking for new and creative ways to use Twitter?
Here are 5 lesser-known Twitter tools that your business should be using.
Each of these tools has unique capabilities that may help your business get an edge over your competitors. Oh, and all of these tools are free.
#1: Commun.it—Manage Your Community Efficiently
Commun.it is probably one of the best relationship-management tools out there. It helps you to cultivate your followers on Twitter and make important connections to build your business.
My favorite function is that it will look into your most up-to-date feed and organize your followers into three groups:
Influencers
Top supporters
Engaged Twitter users
By grouping your users, you're able to focus on not only influential users but people who have previously shared your content and have taken the time to engage with you.