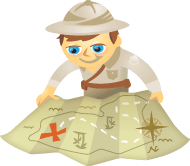 Are you looking for creative ways to discover what your readers' interests are?
Imagine your online community is a group of hungry people who walk up to a table where you have a spread of finger foods and appetizers. That's your online content.
By watching which items disappear quickly, you learn what your audience truly wants. That's the content that satisfies their hunger. And that's what you need to give them.
In this article I'll show you 8 ways to discover what topics satisfy the hunger in your online community.
#1: Ask your community
Most businesses assume that they know what their online community wants to hear from them. There's nothing like doing a reality check by asking your community directly. What you learn might surprise you.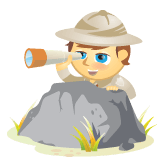 Picturesque Lake Arrowhead, just 90 miles east of Los Angeles, has long been a peaceful refuge for celebrities, film executives and families. More than 120 movie studios have filmed here and the area hosts several big-draw events every year.
Yet the lake community does NOT have a rock-star budget.
With a small percentage of county tax dollars, the Lake Arrowhead Communities Chamber of Commerce must support two visitor centers, multiple events and promotion for the area.