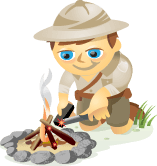 Are you looking for some new ideas to simplify your social media marketing?
Do you wonder how others use social media to attract customers?
We asked the pros for their hottest social media tips. Here's their advice to help you power up your social media marketing.
#1: Draw Attention to Your Custom Tabs in the New Facebook Timelines
If you have a special offer on your website, why not use Facebook to showcase your freebie?
With the new Facebook Timelines fan pages, you can no longer have a custom tab as a default landing tab, so now you will have to draw attention to your freebie with the custom tab photo and the custom tab name.
HubSpot has done a great job of that with their custom tab photo advertising their free ebook and the Customer Case Studies title on one of their other apps.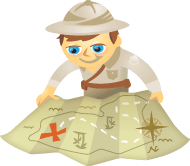 Twitter is a great tool for conversations, building community, finding brand advocates and reading the latest news. That's why celebrities, athletes, your competitors—and hopefully you—are on Twitter.
The growth and usage of Twitter is not surprising. Compete.com estimates approximately 21 million unique monthly visitors, and a quick search on Twitter yields a variety of conversations from music, sports, politics, events and products.