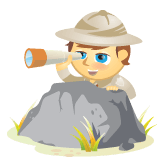 When a gunman took three hostages at Discovery Communications headquarters (home of the Discovery Channel) on September 1, 2010, hundreds of news outlets reported the crisis.
Yet mainstream media was not the first to break the story. An employee inside the Silver Spring, Maryland facility took a photo of an armed law enforcement official using a mobile phone and posted it on Twitpic.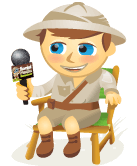 In this video I interview Merritt Colaizzi, publisher of SmartBrief, a media company that aggregates content in more than 150 daily business publications covering 23 industries (including social media). We work with SmartBrief to help us promote our events.
In this interview, Merritt talks about how social media is changing the world of publishing and how social media will continue to change the publishing world. And you'll also get an inside look at SmartBrief's publishing model.