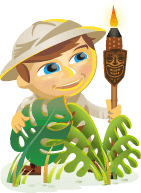 Do you use Google Analytics?
Want to know how data can help improve your marketing?
To learn how to measure what's working with Google Analytics, I interview Christopher Penn.
More About This Show
The Social Media Marketing podcast is an on-demand talk radio show from Social Media Examiner. It's designed to help busy marketers and business owners discover what works with social media marketing.
In this episode I interview Christopher Penn, the VP of marketing technology at SHIFT Communications (a PR firm). He co-founded PodCamp with Chris Brogan and is co-host of the Marketing Over Coffee podcast. His brand-new book is Marketing Blue Belt: From Data Zero to Marketing Hero.
Christopher will talk about how to use Google Analytics to improve your marketing.
You'll discover how to set goals, and analyze and measure your data.
Share your feedback, read the show notes and get the links mentioned in this episode below.
Listen Now
Listen now: Play in new window | Download | Embed
Subscribe: iTunes | Android | RSS
You can also subscribe via
iTunes
,
RSS
,
Stitcher
,
SoundCloud
or
Blackberry
.
How to subscribe/review on iPhone
.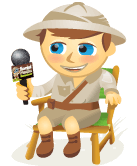 In this video I interview Christopher Penn, director of inbound marketing at What Counts and co-founder of PodCamp.
Christopher explains the power of email marketing and social media marketing and why you need both of these marketing strategies.
You'll discover how to integrate social media and email to leverage your content.
He also shares insights into podcasting, the marketing benefits of his podcast Marketing Over Coffee and social media trends your business must be aware of.
Be sure to check out the takeaways below after you watch the video.