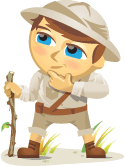 How will social media impact marketers and businesses in 2011? We sought expert opinions from a wide range of pros you're likely familiar with.
Since we started Social Media Examiner in October 2009, we've published more than 280 articles. These original posts were written by dozens of social media professionals.
We decided to tap their knowledge and expertise to see what's likely coming next year. Here are their predictions for where social media is headed in the next 12 months.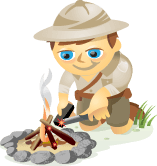 Are you avoiding Facebook for marketing?  Maybe you're wondering, "Why should I care about Facebook?"
There's a lot of misconceptions and frustrations floating around when it comes to Facebook.
In this article, I'll help debunk some of the big Facebook myths that may be preventing you from an amazing opportunity.
Why Facebook Marketing?
First and foremost, Facebook, like other social media, is a phenomenal way to become more visible and successful by making a face for yourself online.
Facebook is now the largest social network on the planet with over 500 million active users, long ago surpassing former social networking giant MySpace—and it continues to grow at 1 million new users a week.
Considering those numbers, you have to ask yourself—do you think your target market might be there? And if you're not there, what might you be missing?