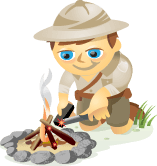 Are you up to speed on Facebook's new messaging platform? Have you considered how it could impact your business?
Last year, Mark Zuckerberg announced changes to Facebook's messaging platform. Now you can integrate your email, text messages and chat messages into one platform—Facebook. If you would like an @facebook.com email address, you can get that as well.
Putting it another way, "The platform has three components: seamless messaging, conversation history and social inbox. Conversation history places all one-to-one communications in a single strand, including chat, email or SMS," reports DM News.

Got a blog? Are you on Facebook or Twitter? How about your readers—are they using social networks?
Want to make it easy for readers to share your great content with their tribes? If so, keep reading as I share six social media add-ons you can effortlessly integrate into your blog today. Your immediate result: much better engagement with your readers. And by the way, I've used them all—many on this very site.
An aside… The key to encouraging social activity is making it easy for people to act. The less friction there is between desire and action the more likely people will share your content or reach out to you. Fortunately these six excellent tools make encouraging activity easy—and dare I say, fun!