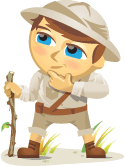 Social media is transforming the way journalists break news.  Consider Robert Hernandez. He was searching for video on YouTube of the Bahrain protests.
He used filters to find videos from Bahrain and then sorted to find the most recent uploads. The top result had just been uploaded and had yet to be viewed. He watched it.
The shaky video was taken by someone in a crowd holding a cell phone. It shows a protester who gets shot and killed.
Record. Upload. View.
Without a news crew standing nearby, this death may have gone unnoticed and unrecorded, but through the power of a cell phone, the Internet and YouTube, this tragic event was captured forever.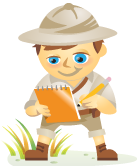 Three 30-something guys are surfing The Long Tail and demolishing the boundaries of traditional television broadcasting along the way.
Adam Quirk, Erik Nelson, and Aaron Valdez are the sole employees of Wreck & Salvage LLC. In addition to making customized videos for clients, they create a monthly, hour-long online video show called Tricorn.
But you won't find them out on the town, shooting original videos of breaking news stories. They do that occasionally, but they are primarily "remixers" who take snips of existing videos and splice them together to create a mashup. And they broadcast many of these mashups on their show, streamed live on Livestream.