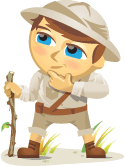 Guest blogging is one of the most efficient, yet misunderstood, social media marketing tactics.
It's not new. In fact, it's almost as old as blogging itself.  It started becoming a standout tactic just a few years ago.
This post answers one of the most frequently asked questions: Is guest blogging good for "big guys?"
By the way, "guest posting, the time waster" is one of the myths I busted in my previous post for Social Media Examiner. Today's article is one more argument in favor of guest blogging.
Guest blogging is about placing your content for free outside of your own blog to increase its reach. A guest post thus is a piece of content you write for someone else's blog and include your author information to build exposure and awareness of your brand.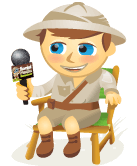 Are you wondering why your business needs content? When you produce high-quality content, it's a gift to your audience that they appreciate.
If you think of your business as a rocket, content is the fuel that moves it forward. Be sure to watch this edition of Social Media Examiner TV where I'll share 6 effective ways to grow your business with content and take it to the stratosphere.
Share your feedback and see the show notes below!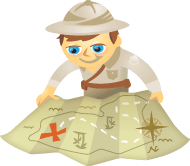 One of the hallmarks of social media is content:  creating it, sharing it and engaging with it.
The best content in social media inspires, informs, educates or entertains (and if you're really lucky, it does all four!).  But how do you create content that goes viral?
What follows are seven strategies you can employ to help your content succeed.
The idea for this post came from Jay Baer's excellent article on creating reusable social media content, which defined how companies can generate more value by repurposing existing content.