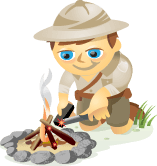 Are you looking for some new ideas to simplify your social media marketing?
Do you wonder how others use social media to attract customers?
We asked the pros for their hottest social media tips. Here's their advice to help you power up your social media marketing.
#1: Draw Attention to Your Custom Tabs in the New Facebook Timelines
If you have a special offer on your website, why not use Facebook to showcase your freebie?
With the new Facebook Timelines fan pages, you can no longer have a custom tab as a default landing tab, so now you will have to draw attention to your freebie with the custom tab photo and the custom tab name.
HubSpot has done a great job of that with their custom tab photo advertising their free ebook and the Customer Case Studies title on one of their other apps.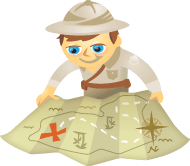 If you've been following the boom of social media marketing, you already know blogging is an essential ingredient to any social media strategy. Are you unsure about what to write, when to post, how to grow your subscribers and how to keep them coming back for more? If you've had any of these concerns, you're not alone!
To help you take your blog to an entirely new level, here are 7 tips from the best-of-the-best in the blogging and social media arena. Every expert below has created a thriving blog with tens of thousands of subscribers who engage with their posts on a regular basis. If you want to know how to create and grow a successful blog, make sure to take notes (and take action)!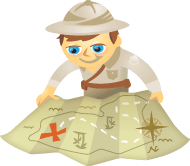 It's hard to find a business participating in social media that isn't doing something on Facebook. In fact, "I want a Facebook fan page," has replaced, "I want a company blog," as the single most heard request from clients in the social media world these days. With 350 million accounts and growing, it's no wonder.
Facebook is one of my favorite places to recommend for businesses for a lot of reasons. The primary one is that Facebook offers almost of all the various social media tools that companies can apply to their brand.
Facebook allows you to participate without having to spend time or money on your own website. Still, few companies are using Facebook well. One example of a business doing it right is Ernst & Young Human Resources effort (brilliant).  But for every good Facebook presence there's a brand page we like to call a "campground." Not because lots of people hang out there, but because all you hear when you visit is crickets.
To give you a leg up on getting smart with Facebook, here are five facebook-only strategies for business success.