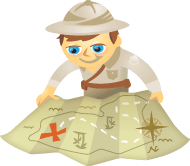 Are you wondering how to get people from YouTube to your website?
Are you looking for ideas to move people from watchers to clickers? Keep reading to learn how.
Why YouTube for Traffic?
With an impressive three billion daily views, this video-sharing platform stakes its claim as the world's second-largest search engine (behind Google) and is considered the third most-visited website in the world. Think YouTube is only for Justin Bieber fans? Think again.
As a marketer, there's an absolutely incredible potential with YouTube if you deploy the right strategy. Imagine each of your videos as "mini websites."
First, your content can get found from within YouTube itself.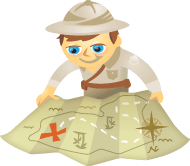 Are you frustrated with your YouTube and video marketing efforts?
Most business owners test the "YouTube waters" by uploading a few videos, then walk away.
They return in a few weeks to notice each video has only a handful of views.
Is that your experience? If so, fret not! All is not lost…
In this article, I'm going to reveal to you five of the most powerful steps that you can put into action today to literally breathe life back into your existing videos, so your YouTube marketing efforts won't be in vain.