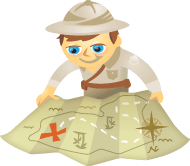 One of the key benefits of social media (that's rarely discussed) is its ability to resolve doubt and confusion among fence-sitters.
Yes, your prospective customers are likely confused and possibly uncertain.
During my 15 years of website strategy and usability work (before I went all "social media" on you), I tried very hard to live by the two-click rule—answering the most common questions customers have about your business on your site within two clicks.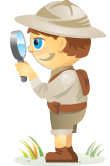 There are some interesting studies surfacing lately in the world of social media.  Here's a summary of three recent research findings covering the benefits of social media marketing, how forums help brands and how businesses are employing social media marketing.
#1: 50% of Small Businesses Say Lead Generation is Biggest Benefit of Social Networking
According to the "Small Business Marketing Forecast 2010" from Ad-ology, lead generation is the biggest benefit of social networking for U.S. small businesses.