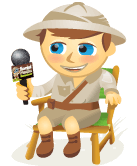 In this video I interview Chris Brogan, author of Google+ for Business: How Google's Social Network Changes Everything.
Chris shares how Google+ can help small businesses and reveals the strategies he uses to get business leads. You'll also learn how to adapt your content strategy on Google+ to select the people you want to work with.
Be sure to check out the takeaways below after you watch the video.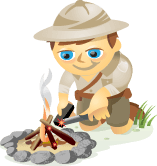 If you talk about social media, invariably someone is going to say something I'm sure you've heard a lot: "I don't have time to chit-chat. Time is money, and I don't care about a bunch of nerds' opinions anyway." …or something along those lines! Twitter is often the target of such criticism.
Now, reading Social Media Examiner, you might be surprised to hear that sometimes I think people who say this have a point. Sometimes.
Fact is, if you see Twitter or any other social media service as a venue for chit-chat, and that's how you use it for hours a day, then you're likely better off doing something more productive with your time.
On the other hand, there are ways to get a lot of value out of Twitter. As with most things, it all depends on how you use it.
We programmers have a saying: "Garbage In – Garbage Out." This essentially means you get out what you put in. If you put in chit-chat, don't be surprised if that's all you see in return!
Here are nine benefits I've personally seen through my couple of years of Twitter usage.