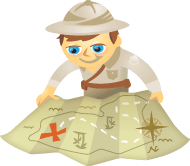 If you've spent some time on LinkedIn, you may realize that the network allows for companies to build dynamic profiles on the site. Did you know that you can discover important information conducting company searches?
What is LinkedIn Company Search?
According to LinkedIn, your professional network isn't just about the people you know, it's also about the companies in your network and how you're connected to them. LinkedIn's new Company Search provides an opportunity to discover connections in your network and filter them by the companies they work for.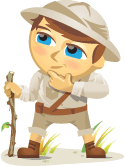 Have you built a loyal following on Twitter but question the value of Facebook for business?  Have you tried and abandoned your Facebook account?
If so, I can relate.  I was there.  My first attempt at using Facebook for business was a big flop.  For the longest time I focused most of my social media marketing efforts on Twitter.
But now my tune has changed. Facebook offers far more opportunities for businesses.  I predict that in the near future, businesses of all stripes will soon declare Facebook as their number-one social media target.
In this article I'll demonstrate why your business needs to invest heavily in Facebook.