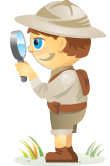 Welcome to our weekly edition of what's hot in social media news. To help you stay up-to-date with social media, here are some of the news items that caught our attention.
What's New This Week?
LinkedIn Today Gets New Social Features: Users can now add comments and "likes" to articles on LinkedIn Today. And the new "Trending in Your Network" tab filters all of the professional news articles on LinkedIn Today and gives you the most popular ones in your professional network.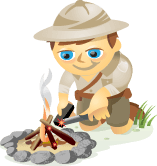 If you've been using Twitter, you've likely checked out an app or two to make your Twitter experience more robust, or even just a bit easier.  TweetDeck, Twitpic and Tweetie are all examples of Twitter apps.
What if I told you there was a magical place that could easily be your one-stop shop for all your Twitter needs? Yes, this place really does exist. It's called OneForty.com, the Twitter equivalent of the Apple App Store.
Twitter Still Rocks for Businesses
Before I jump in to tell you about all the benefits of OneForty, I want to point out that in recent months two reports have surfaced that show Twitter being the #1 choice of all social sites for professionals.