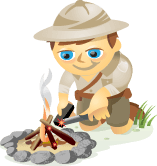 Have you been spending more of your mobile time using smartphone apps than browsing the web?
Suffice it to say, you're not alone.
There are more than a million apps available and according to Sunil Gupta,"Users spend on average, 82% of their mobile minutes with apps and just 18% with web browsers."
In this article, you'll find apps to consider using to help you with your business and social activities.
Due to the enormous number of apps to choose from, I focused on apps that are convenient and provide social value.
Note: For consistency, all screenshots were taken from iTunes app store. I also looked for apps available on both iPhone and Android—and if not identical products on both platforms, another one with similar functionality would be available (see #3 for example).
Here are 26 apps, an A-Z guide to help you conduct business and network while on the go.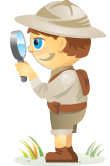 Welcome to our weekly edition of what's hot in social media news. To help you stay up to date with social media, here are some of the news items that caught our attention.
What's New This Week?
SlideShare Announces Zipcast for Live Web Meetings: This new tool allows you to run live video meetings alongside your SlideShare presentations. The video quality is basic but it's easy to use. Zipcast is integrated with social media buttons, offers a live-stream chat feature and allows up to 5000 participants. Zipcast's basic public meetings are free and there's a paid ad-free version which allows password-protected meetings. This could be an interesting way for some businesses to start web broadcasting. How will you take advantage of this new platform?