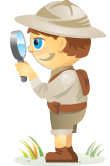 Welcome to our weekly edition of what's hot in social media news. To help you stay up to date with social media, here are some of the news items that caught our attention.
What's New This Week?
Vine Introduces Full Profile on the Web: "Log in at vine.co to view your home feed and like, comment and share videos just as you do" on Vine's mobile apps.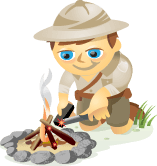 Are you looking for tools to help better manage your Twitter presence?
Managing your Twitter presence along with your other online networks can be difficult if you have limited resources.
In this article, you'll discover 3 tools to make your basic Twitter marketing tasks easier.
#1: Manage and Analyze Your Community with SocialBro
Every business needs at least one management tool to manage its Twitter presence, and there are many excellent Twitter management tools to choose from.
SocialBro is one of my favorites, thanks to the excellent features it offers.
SocialBro allows you to not only manage your Twitter account, but it also provides you with useful information you can use for your social media strategy.