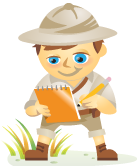 Do you manage a site that encourages people to create user accounts?
Are you looking for an easy way to tap the power of Facebook, Twitter or LinkedIn to quickly create user identities?
If so, keep reading for my review of a social service that we used to quickly build up members of our Networking Clubs.
Why Social Login?
Once people login to their favorite social network, they generally don't log out. Most people have a social account with one of the major social networks.  This means their photograph and contact details are already registered elsewhere.
If you want to make it super-simple for people to create accounts using your network, why not simply integrate social login? Two rather large networks, Pinterest and Klout, both require folks use either Facebook or Twitter to even create an account.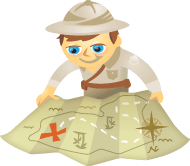 If you have a medium- to large-sized online network, you might have noticed some of your contacts have been developing their own communities in the form of private groups, forums or social networks that are a mixture of free or paid memberships.
The Pros of Creating Your Own Community
So with all of the existing communities out there, what's the benefit of creating your own?
Driving Traffic to Your Site – Let's say that you start a forum on your own domain. If you're successful in creating a popular community, you'll be driving a lot of traffic to your website. The traffic, in turn, will lead to the next benefit.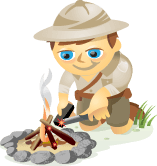 Want to create your own social network? Are you familiar with WordPress? From the makers of WordPress comes BuddyPress, a tool that will enable you to make your own social network.
While major social networks offer tremendous reach and millions of users, sometimes that scope can actually be distracting for certain interest groups that have a more narrow focus. BuddyPress is a great solution for groups that want to set up their own social network to concentrate interactions around a shared cause.
BuddyPress allows users the opportunity to create a social network with specific membership and publishing rules. These features make the BuddyPress platform useful for all sorts of organizations and groups.