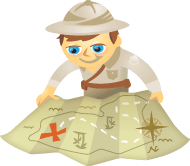 Let's be honest, you don't just want your voice to be added to the conversation; you want your voice to be heard, repeated, and valued—and your message to be influential.  Ultimately, you're after influence.
So what better way to understand social media than by looking at the fundamental principles of influence as taught by Dr. Robert Cialdini, professor of psychology and marketing at Arizona State University? In his seminal book, Influence, Cialdini covers six "weapons of influence"  that are hardwired into our social and cognitive minds.  In other words, we can't help but behave in accordance with these laws of social interaction.
Does this sound like something useful to keep in mind during your social media engagements?  Well, let's take a look six powerful persuasion techniques: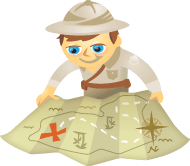 As much as we (rightly) praise Google for having transformed our lives for the better, sometimes we all want answers that go beyond the right search query.  Sometimes we want to reach out to someONE rather than someTHING.
But engaging in a conversation requires trust.  And just as no newsletter sign-up form or invitation should be without trust-building assurances and privacy statements, no social media invitation or landing page should be without its own persuasive and trust-building cues.
While looking at Adam Cohen's recent rundown of social media landing pages (think landing pages that convey social media options for customers), I was struck by some observations.  Consider these four cues to incorporate into your social media landing page and campaign designs: