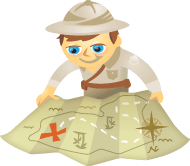 Is your LinkedIn profile all it could be?
Are you taking advantage of some of LinkedIn's special features?
If a social media channel isn't working for you, you're wasting time.
In this article you'll discover how to optimize your own profile and find more connections using your LinkedIn network.
#1: Find Hidden User Information
Have you ever used LinkedIn's advanced search option and gotten a result like this one?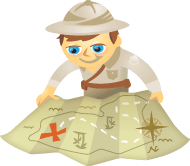 Are people endorsing you for the wrong skills on LinkedIn?
Do you want to know how to fix that?
It's frustrating to be endorsed for skills that aren't relevant to you or your networking goals. But hope is not lost!
In this article I'll show you three ways you can guide people into endorsing you for relevant skills.
Why Manage LinkedIn Endorsements?
LinkedIn endorsements are meant to provide credibility and networking opportunities.
Has LinkedIn ever notified you that someone has endorsed you for skills and expertise that have absolutely nothing to do with your actual skills? Or worse, you don't know the endorser at all, so how can he or she endorse any skills you have?
Sometimes people are endorsing you so you'll see the notification and they'll be on your radar. Other times, people are endorsing you because they're friends or colleagues and they think they're helping you.
Either way, if people are endorsing you for the wrong skills, then your real skills are being overlooked. Luckily, you can help people endorse you for the skills that really matter to you. Below I'll show you how.
#1: Set Your Skills and Endorsements
If you want to control which skills are most prominent on your LinkedIn profile, set up the Skills & Endorsements section of your LinkedIn profile. This lets you subtly encourage others to use those skills when they endorse you.
If you don't have the Skills section on your profile, go to Edit Profile and look to the right. You'll see a list of sections recommended for you. Click on the Skills option to add it to your profile.