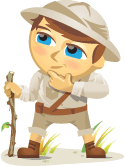 Can ANY company or organization afford NOT to be involved in social media? It's a fair question and one may argue that it's a CRITICAL question!
Twitter, Facebook, LinkedIn, YouTube, Google Buzz, Foursquare, and others that have just joined the game—and the list goes on and on ad nauseam!
"We already have a website and we get email. Isn't that enough?"
The words invading our vocabulary are legion… and silly at times: blogs, fans, tweets, diggs, etc. Is this trip really necessary?
PERHAPS NOT. Let's start by exploring why NOT to participate in social media: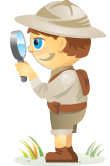 Social media integration is becoming a big buzzword this year.  As social media marketing matures and starts playing a bigger role within marketing campaigns, businesses are beginning to see that social media can be integrated into many channels.
Here are two current studies that show how the integration of social media marketing is changing the way marketers connect and engage with their audiences—online and offline.
#1:  Marketers Ditch Silo Campaigns and Report Social Media as "Critical for Success" (Alterian)
As digital and social media marketing mature, the demand for greater integration is evident. Marketers are quickly realizing that operating in a one-way marketing tunnel makes success impossible in this social media–saturated world.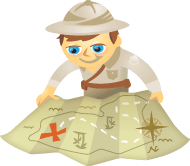 Are you using Twitter and wondering whether it's doing anything for your business?
Do you have a strategy? Or do you find yourself haphazardly tweeting at all hours of the day about everything from what you had for breakfast to news in your industry?
If so, you need a tweet plan.
What Is a Tweet Plan?
A tweet plan is a series of scheduled tweets used in conjunction with your real-time tweeting. The tweets in your tweet plan are carefully crafted to target your preferred audience. The result: Every day you consistently brand your Twitter presence and attract the attention of the people you want to reach, providing them useful information.
And because your tweets are evergreen, they can be scheduled in advance. This means you only spend a couple of hours writing and scheduling up to 4 weeks' worth of tweets at a time.  Here's how it works: