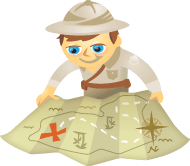 Do you monitor what people are saying about you online?
Are you using this information to enhance your business?
The insights you gather about your customers, prospects, products and competitors with social listening can be valuable.
In this article you'll discover eight ways to use social listening for your business.
Why Social Listening?
Social listening (or media monitoring, as some people like to call it) is about searching the web and the social space to see what's being said about your company, your competitors and other topics of interest.

Listen now: Play in new window | Download | Embed
Subscribe: iTunes | Android | RSS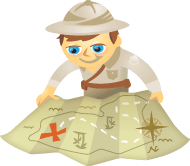 Does your brand have a crisis response plan in place?
Do you know what tactics to use to defend your reputation online?
In this article, you'll discover three examples of reputation crisis response and seven steps for defending your own reputation online.
Why Reputation Matters
A global survey by Deloitte ranks reputation as executives' top strategic risk. The study found most reputation management programs don't support their business strategy well.
It's important to understand the way online conversations roll out.
Here are some key factors to consider:
Anyone's voice in social media can be heard.
Companies can have more difficulties than individuals in avoiding bad news.
Due to online social and web search, kindred spirits can easily become aware of others who share their criticisms.
Bad news travels faster and further than good news.
Keep these factors in mind as we explore three case studies of companies with major reputation management problems and how they handled them.
How Buffer Responded to Crisis

Buffer, the online social media scheduling site, was recently severely hacked.
Buffer became aware of the problem very rapidly and took immediate action to handle the problem. You can see a full account of their actions during the 24 hours immediately following the hack on their blog.
They were quick to inform their customers of the problem and explain what they were doing to fix it before most of their customers were even aware there'd been an attack. Here is just one of the messages they sent via Facebook.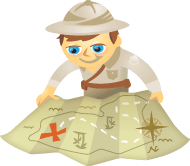 Are you managing your online reputation?
Reputation can affect purchase decisions and influence the growth or decline of a business.
Many businesses are using social media to develop online reputations, manage and respond during a crisis and monitor the conversation to prevent future crises.
Try searching your company and product names to make an assessment of your online reputation. What do you see in the top 10 search results?
What follows are three tips to help you manage your reputation with social media.
#1: Establish Your Online Reputation
When someone Googles your brand name, your business should be sitting right there on the first page waiting for the user. And yourbrandname.com shouldn't be the only branded search result.
Twitter, Facebook, LinkedIn and other social brand pages should assist in owning the first search engine results page. Especially if you have a common name, owning your brand name search queries is important for users to find the right information.