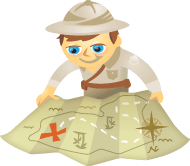 Are you considering using a sweepstakes or contest for an upcoming social media marketing campaign?
Ever wonder exactly how a social sweepstakes ties in with the idea of "viral" marketing?
In this article, I'll analyze the concepts affecting a social media "viral sweepstakes" and how marketers can and (potentially) should take advantage.
What Exactly Is the Meaning of the Term Viral?
Marketers use the term viral to describe media proliferation in two different contexts.
On one hand, viral can describe "massive engagement;" i.e., when droves of people sign up for a particularly enticing offer. Alternatively, "views" can go viral, which occurs when people share a brand campaign with others many times over.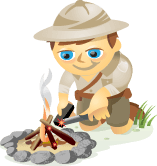 Are you avoiding Facebook for marketing?  Maybe you're wondering, "Why should I care about Facebook?"
There's a lot of misconceptions and frustrations floating around when it comes to Facebook.
In this article, I'll help debunk some of the big Facebook myths that may be preventing you from an amazing opportunity.
Why Facebook Marketing?
First and foremost, Facebook, like other social media, is a phenomenal way to become more visible and successful by making a face for yourself online.
Facebook is now the largest social network on the planet with over 500 million active users, long ago surpassing former social networking giant MySpace—and it continues to grow at 1 million new users a week.
Considering those numbers, you have to ask yourself—do you think your target market might be there? And if you're not there, what might you be missing?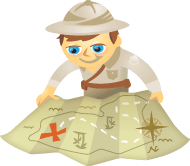 By now, you have probably heard the success stories of companies like Dell and Starbucks, which have created hugely successful social media presences that serve millions of fans and generate millions of dollars of revenue.  The only problem is, your small business doesn't have 1/1000th of the brand recognition these companies have.  You run a solid small business that is well known in your niche or your region, but not beyond.
How can social networks become useful marketing and operations tools for smaller businesses that don't have a large customer base?