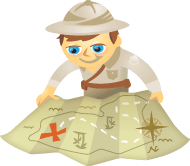 Do you want to share short visual stories with your fans?
Have you experimented with Instagram video?
They recently unveiled a video feature for their mobile app that transforms their already-powerful photo sharing network into a multimedia dynamo!
Combine that with the fact that Instagram offers ease of sharing on Facebook, Twitter and Tumblr, and the future looks bright for marketers who take advantage of the new format to reach their online community.
In this article, we'll explore 6 ways that you can use the new video feature to create visually compelling stories and promote your brand and marketing message online.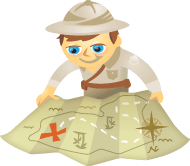 Looking to build your customer base and keep people coming back for more?
The answer is to reward your customers.Want to know how? Keep reading…
Why Rewards?
It's easy to see that social media and other digital technologies are making a huge difference in the way brands interact with customers and how customers perceive a brand's image.
With so many new business owners testing the waters of social media, it can be easy to forget what our focus should be. Just like any business situation, the customer should be our first priority, always.
Social media is another great way to drive traffic to your website, people into your stores, and ultimately, money into your bank account. One of the best ways to grow your customer base is to reward them.