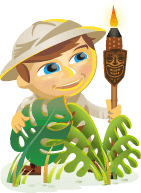 Do you have a content sharing strategy for your business?
Are you interested in discovering ways to leverage great content to promote your business and drive sales?
To learn how to build a following by sharing other people's content, I interview Guy Kawasaki.
More About This Show
The Social Media Marketing podcast is an on-demand talk radio show from Social Media Examiner. It's designed to help busy marketers and business owners discover what works with social media marketing.
In this episode I interview Guy Kawasaki, the author of the book Enchantment and the chief evangelist at Canva. His newest book is called The Art of Social Media: Power Tips for Power Users.
Guy explores how to build your social media following by sharing other people's content.
You'll discover how to create a consistent brand image for your company, develop a strategy for consistently sharing great content with your audience and leverage that content to promote your products or services.
Share your feedback, read the show notes and get the links mentioned in this episode below!
Listen Now
Listen now: Play in new window | Download | Embed
Subscribe: iTunes | Android | RSS
You can also subscribe via
iTunes
,
RSS
,
Stitcher
,
SoundCloud
or
Blackberry
.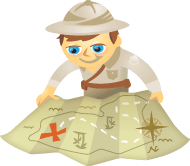 Have you used Pinterest to promote your business-to-business (B2B) company?
Many consumer-facing businesses have had a lot of success promoting themselves with Pinterest.
A recent study by SteelHouse shows that "Pinterest Users Are Nearly Twice as Likely to Purchase Than Facebook Users."
However, many B2B businesses are still wondering how to promote themselves with Pinterest.
Check out how these B2B businesses are using Pinterest. Try to replicate their techniques for your business.
Here are 7 tips for successfully using Pinterest for your B2B business.
#1: Use Infographics
Posting attractive infographics on your blog can be a great way to promote your B2B business on Pinterest. A well-designed infographic with helpful information can get you lots of pins and repins.