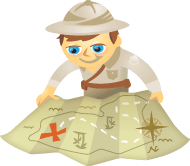 Are you considering using a sweepstakes or contest for an upcoming social media marketing campaign?
Ever wonder exactly how a social sweepstakes ties in with the idea of "viral" marketing?
In this article, I'll analyze the concepts affecting a social media "viral sweepstakes" and how marketers can and (potentially) should take advantage.
What Exactly Is the Meaning of the Term Viral?
Marketers use the term viral to describe media proliferation in two different contexts.
On one hand, viral can describe "massive engagement;" i.e., when droves of people sign up for a particularly enticing offer. Alternatively, "views" can go viral, which occurs when people share a brand campaign with others many times over.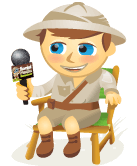 In this video I interview Mari Smith, author of Facebook Marketing: An Hour a Day. Mari talks about the Brand of You and how to monetize your personality on social media.
You'll discover the steps needed to build your own brand equity with social media, along with some great tips for both the self-employed and people who work for large companies.
Be sure to check out the takeaways below after you watch the video.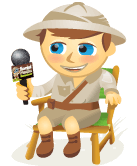 In this video I interview John Bernier, Social Media Manager at Best Buy. John is best known as one of the brains behind Best Buy's Twelpforce, an online customer service initiative on Twitter.
Watch this video to find out how Twelpforce manages 2,100 Best Buy employees as they answer thousands of customer questions on Twitter.
After you watch the video, be sure to read the takeaways below.