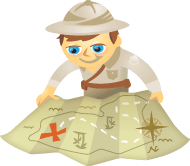 Are you looking for new blogger outreach tactics?
Have you considered working with bloggers as ambassadors?
In this article, I'll show you five ways to promote your brand through blogger outreach.
Why Blogger Outreach?
Marketing has evolved into P2P (person to person) instead of B2C or B2B. It's no longer about pushing your message out to people; it's about making a connection with people who will tell others about you.
Bloggers have a distinct advantage when it comes to spreading your message. They have direct access to your target audience and can influence purchasing decisions with word-of-mouth marketing.
Research from BlogHer has shown that 81% of the online population trusts information and advice they get from bloggers and that 61% have made a purchase based on a blogger's recommendation.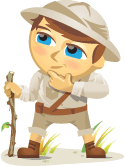 Are you prepared to put your customers in charge of your brand… literally?
What would happen if you gave your customers the keys to your corporate social media channels? This article reviews the rewards and the risks marketers face as they decide how much brand control they're willing to give up.
Marketers are just coming to terms with how to deal with customers having free rein to either praise or bash their companies, but I think there may be a new trend on the horizon—the customer brand ambassador.
You have customers who love your brand and rave about it. But their reach only extends so far. Why not give them a platform to amplify their reach and spread the word? Think about it… It really could be a beautiful partnership.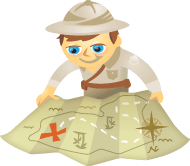 Do you run a local business?  Maybe a restaurant, coffee shop or retail outlet?  Do you want a fun way to encourage repeat traffic to your business?  Does the idea of your customers talking about your business to all their friends sound interesting? If so, you need to pay attention to Foursquare and Geotagging.
What is Geotagging?
Simply put, geotagging is the process of attaching geographical data (longitude and latitude) to photographs, videos, websites, status updates and even emails.  This geotagged data shows where the photos, videos, etc., were created or modified.