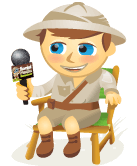 In this video I interview Avinash Kaushik, the digital marketing evangelist for Google and author of Web Analytics 2.0.
Avinash shares how the free enterprise-class tools available through Google Analytics impact businesses today.
He explains how your social media activity influences the behavior of your business audience to help you improve your results.
Be sure to check out the takeaways below after you watch the video.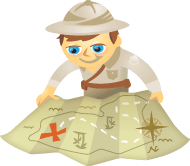 You've likely heard of StumbleUpon. But do you really understand how to use its full power?
StumbleUpon is a social bookmarking and rating site where people can "Stumble" their favorite web pages, write reviews and share their discoveries with their followers.
This network is like Delicious, but with a more enhanced social platform and sharing system.
Why Use StumbleUpon?
StumbleUpon can be a great site to organize your favorite bookmarks, although it isn't quite as advanced as Delicious in organization. You can easily save items by giving them the thumbs-up using the "I like it" buttons on the StumbleUpon toolbars for Firefox or Chrome.