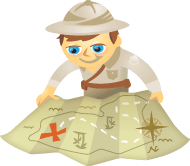 Are you wondering how your business could use Pinterest?
To say there's been a lot of buzz about Pinterest in recent months would be putting it mildly!
Pinterest's ease of use for visually bookmarking, organizing and sharing things you love has made it a hit among individuals and businesses alike.
What follows are 26 tips, an A-Z guide for creating a business presence on Pinterest.
#1: Add a Pinterest "Follow" and/or "Pin It" Button
One important way to let your clients and prospects know about your presence on Pinterest is to add a Pinterest button. Pinterest has several choices available on their goodies page. Find the one that works for you. When you add a Pin It button, you can encourage your customers and readers to pin your products onto Pinterest.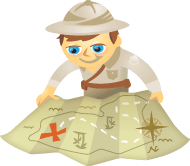 It's the the perennial quest. How can you get more traffic to your site?
After all, without a steady stream of traffic to your blog, there's little opportunity to engage your audience and convert readers to raving fans.
Methods change and evolve over time. When I wrote my first "how to drive traffic" post about five years ago, the list looked a lot different. There was no Twitter, no Facebook, no social sharing buttons, and no retweet button.