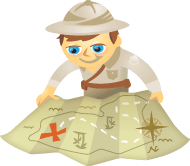 Do you have an ebook that needs exposure?
Want tips to promote your ebooks via social media?
Social media can help you build visibility and generate leads with ebooks.
In this article you'll discover six ways to promote your ebook on social media.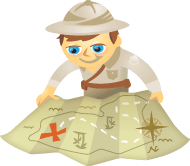 Wondering how to get people excited about your book? Do you want people actively sharing your book with their friends?
In this article I'll reveal some of the social media techniques I used to get thousands of people excited enough about my new book Launch: How to Quickly Propel Your Business Beyond the Competition that they shared it with friends and peers.
By the way, you don't need to have a book to benefit from these tactics.
Why Social Media for Books?
Back in the old days, book promotion heavily relied on the traditional press. I remember the challenge of promoting my first book (Writing White Papers) back in 2006. I had to work with journals and print magazines—and their long editorial cycles. I also needed to speak at physical events and perform many other time-consuming tasks.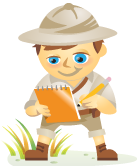 I recently interviewed Guy Kawasaki, co-founder of Alltop.com and the author of the bestselling book, The Art of the Start. His latest masterpiece is called Enchantment: The Art of Changing Hearts, Minds, and Actions.
In this interview we talk about what makes for great content, how he came up with the title of his latest book, what Enchantment means for business, why businesses need to embrace nobodies and how he promoted his book. (Be sure to listen to the MP3 of this interview below.)
Mike: Most of our readers are marketers and business owners. Can you explain what Alltop does for them and why they might find it useful?
Guy: One of the functions of marketers, PR people and social media people is they need to keep on top of things.
The vision of Alltop was that we should aggregate RSS feeds for people by topic and create essentially an online magazine rack so that you could go to one place and say, "Okay, these are all the social media blogs and websites aggregated in one place." It's the five most recent stories from each source, and we give you a preview of the first paragraph of each story so you can see if you really want to click through.