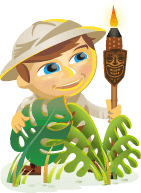 Wondering how a master marketer thinks about books and the launch process?
To explore book marketing, blogging and podcasts, I interview Seth Godin.
More About This Show
The Social Media Marketing podcast is an on-demand talk radio show from Social Media Examiner. It's designed to help busy marketers and business owners discover what works with social media marketing.
In this episode I'll interview Seth Godin, author of 17 books, including Purple Cow, Permission Marketing and Tribes. He blogs every day on topics related to marketing, leadership and more. He also has an excellent podcast mini-series called Seth Godin's Startup School.
Seth and I explore his latest book along with his thoughts on publishing and marketing books.
You'll discover Seth's philosophy on writing, the importance he puts on blogging and more.
Share your feedback, read the show notes and get the links mentioned in this episode below.
Listen Now
Listen now: Play in new window | Download | Embed
Subscribe: iTunes | Android | RSS
You can also subscribe via
iTunes
,
RSS
,
Stitcher
,
SoundCloud
or
Blackberry
.
How to subscribe/review on iPhone
.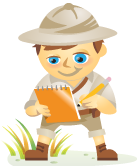 I recently interviewed the world's leading marketing expert Seth Godin, author of 11 books (many of them focused on marketing). Some of his more notable books include Permission Marketing, Purple Cow, and Tribes. His most recent bestseller is called Linchpin: Are You Indispensable?
During this interview, you'll learn how Seth employed new media to promote his latest book and his thoughts on marketing and social media.  Note: Be sure to listen to the complete interview at the bottom of this article.
Mike: What exactly is a "linchpin" and how do I know if I'm one?
Seth: A linchpin is the person we can't live without—the indispensable person who does work that matters, the person who is trying to stand out as opposed to fit in, the one who's not easily replaceable, the low-paid cog in the giant industrial machine but, in fact, the person whom we seek out.