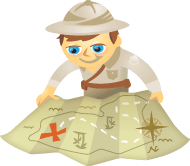 Wondering how to get people excited about your book? Do you want people actively sharing your book with their friends?
In this article I'll reveal some of the social media techniques I used to get thousands of people excited enough about my new book Launch: How to Quickly Propel Your Business Beyond the Competition that they shared it with friends and peers.
By the way, you don't need to have a book to benefit from these tactics.
Why Social Media for Books?
Back in the old days, book promotion heavily relied on the traditional press. I remember the challenge of promoting my first book (Writing White Papers) back in 2006. I had to work with journals and print magazines—and their long editorial cycles. I also needed to speak at physical events and perform many other time-consuming tasks.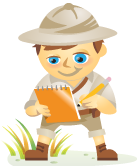 I recently interviewed Seth Godin, author of the new book Poke the Box. Seth has written more than a dozen other books, many of them focused on marketing. Some of his notable books include Permission Marketing, Linchpin and Tribes.
During this interview, you'll learn about his latest book, his views on the state of the publishing industry and about his new venture The Domino Project.
Mike: Let's start with Poke the Box. What exactly does "poke the box" mean?
Seth: If you're a computer programmer and you want to figure out how something works, the way you do it is not by reading a manual or following a map. You do it by trying something, seeing what happens, learning from it and then trying something else. That's how we figured out how the world worked when we were 5 years old, and it's the way we figure out how to do something new in a changing world.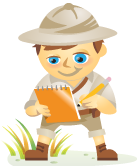 I recently interviewed the world's leading marketing expert Seth Godin, author of 11 books (many of them focused on marketing). Some of his more notable books include Permission Marketing, Purple Cow, and Tribes. His most recent bestseller is called Linchpin: Are You Indispensable?
During this interview, you'll learn how Seth employed new media to promote his latest book and his thoughts on marketing and social media.  Note: Be sure to listen to the complete interview at the bottom of this article.
Mike: What exactly is a "linchpin" and how do I know if I'm one?
Seth: A linchpin is the person we can't live without—the indispensable person who does work that matters, the person who is trying to stand out as opposed to fit in, the one who's not easily replaceable, the low-paid cog in the giant industrial machine but, in fact, the person whom we seek out.