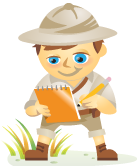 Do you want to write a book but don't know where to start?
Or perhaps you have a manuscript that hasn't been published.
If so, this article is just for you.
These days it is next to impossible to get a major publisher interested in a book deal, particularly when you're a novice writer without an established platform. As far as they're concerned, you're too risky and they'll avoid you like the plague.
So what do you do?
Well, Guy Kawasaki, co-author of APE: How to Publish a Book, would tell you to self-publish.
"Self-publishing enables you to determine your own fate. There's no need to endure the frustration of finding and working with a publisher."
Not that self-publishing is easy! In fact, Guy calls it a "mystifying, frustrating and inefficient task" if you don't know what you're doing.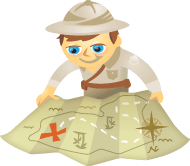 Do you blog? Are you thinking of publishing a book?
Eighty-one percent of the US population says they want to write a book.
Not surprisingly, only about two percent ever actually do it.
Most bloggers, on the other hand, write a ton of books—probably three or four books per year on average, but most of them don't ever realize they've done so.
Later—sometimes much later—they realize they're sitting on a ton of content that could be turned into a book.
Many make the mistake of not bothering to consciously write a book. They just blog.
Here's a better way: Plan out the content for a book, then write the book in post-sized bits every day and publish the posts—the book—on your blog.
When you blog a book, you produce both a manuscript and a fan base that avidly reads your blog and may eventually also purchase the final product: your printed or digital book.
How to Become an Author AND a Blogger
Each time you hit the Publish button on your blog, you publish your work. That means you become a publisher. But you haven't produced a book, which means you're not an author. Nor have you become a successful author.