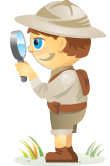 Welcome to our weekly edition of what's hot in social media news. To help you stay up to date with social media, here are some of the news items that caught our attention.
What's New This Week?
Facebook Beats Google: The social media giant is now the top source of U.S. web traffic, according to HitWise. Find out more about these stats and how Facebook achieved this here.
Reddit Reports Substantial Growth in 2010:  Reddit benefited from the decline of Digg last year and made improvements that resonate well with its users.  Is Reddit part of your social bookmarking plan?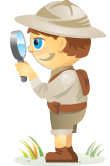 If you heard about a marketing strategy that could substantially lower your marketing expenses and return 600% or more of your investment, would you be interested in learning more about it?
When Social Media Examiner surveyed 1,900 marketers in 2010, half said they wanted to learn more about this strategy.
Of those just starting out in social media marketing, 65% wanted to learn more about it. And 81% of all the marketers surveyed said they would definitely increase their use of this strategy.
No, it's not Facebook, Twitter, LinkedIn or YouTube.
Sure, Facebook, Twitter and LinkedIn were among the top four social media tools among this group of marketers.
But what was first?