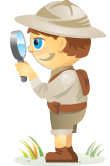 Are you wondering what the latest social media trends are for marketers?
Want to make sure you don't miss out on the next trend in social media?
Fresh from the 2014 Social Media Marketing Industry Report (which surveyed 2,800+ marketers), this article will highlight some of the newest social media trends faced by marketers.
Latest Research Reveals Social Media Trends
Not surprisingly, the use of visual content (infographics and memes) is set to increase over the next year—70% of marketers plan on increasing their use of these content forms.
Speaking of infographics, here's one that illustrates some key findings from the survey: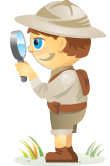 Are you wondering how to influence potential customers and prospects?
The latest findings from Technorati's 2013 Digital Influence Report show that "consumers are turning to blogs when looking to make a purchase."
In fact, blogs rank favorably with consumers for trust, popularity and even influence.
Here are some interesting findings from the Technorati report.
#1: Blogs Influence Consumers' Purchasing Decisions
The report found that blogs are now the third most influential digital resource (31%) when making overall purchases, behind retail sites (56%) and brand sites (34%).
Consumers said that blogs rank higher than Twitter for shaping their opinions and higher than Facebook for motivating purchasing decisions.