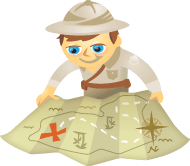 Do you have a business blog?
Are you ready to start publishing blog posts, but don't know where to start?
Before you start a blog to support your business, you need a comprehensive plan.
In this article I'll show you how to create a business blogging plan in six easy steps.
Why Create a Business Blogging Plan?
People who "wing it" when they blog are only setting themselves up for failure. If you are going to put the time and effort into writing a business blog, you may as well make it the best it can be.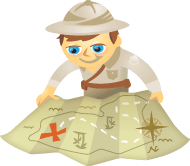 Do you want to know the secrets to successful blogging? Of course the best blogs are built on top of outstanding content. This draws readers in and keeps them engaged.
But the real secret is a little deeper. Successful bloggers also know how to use visuals.
In this article, I'll show you 19 ways to use images that will make your blog appealing to read, keep readers coming back for more and increase your credibility.
Design Essentials
First let's look at how to use images and design for your blog.