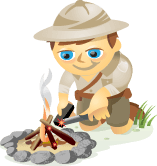 Do you blog regularly?
Are you looking for tools to make the process easier?
Blogging is hard work and it takes a lot of time to do it well. Wouldn't it be great if you could streamline parts of that process?
In this article, you'll find a list of tools, apps and advice you can use to find your groove and take care of blogging business.
#1: Brainstorm Blogging Ideas
When you need inspiration for your next blog post, where do you go? You can avoid blogger's block by trying out these idea-generators to quickly get your creative juices flowing.
How to Use Quora to Cook Up Great Content: Adrienne Erin writes a pretty inspiring post about scanning Quora to find popular conversations and using those topics to create blog content.
Don't Know What to Write About? Get Ideas From the Blog Topic Generator [Free Tool]: Ginny Soskey introduces HubSpot's handy new topic generator. You simply put in three terms (nouns) you'd like to blog about and the tool spits out several topics. Of course, the topics aren't always 100% perfect, but you can tweak them to make them work for you.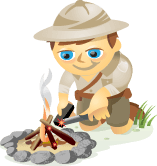 Blogs can be powerful marketing tools. Blogging can also be a highly demanding endeavor.
Even the most prolific writers can find themselves with a serious case of "blogger's block."
When blogger's block strikes, some basic keyword research can provide a fresh batch of blog post ideas.
A series of posts written around related keywords can also look good in the eyes of the search engines or prospects.
Using Keyword Tools to Brainstorm Blog Post Topics
#1: Google Related Searches
There are a number of tools that can uncover related keywords and ideas for possible blog topics.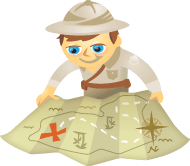 Are you suffering from blogger's block? Is it hard to find time to create content for your blog?  If so, look no further.  This article lists some easy-to-implement tips to help you get over the hump.
But first, there's a big myth (and it may be your roadblock) that needs attention.
The Myth:  I Have No Time to Blog
Every now and then I poll my blog readers and ask about their challenges with blogging. Without fail, most people say that their number-one challenge is that they don't have time to write on their blog.  Frankly, I think that is a false problem because you make time for what's important.
I suggest reframing the challenge from "I don't have time to write on my blog" to "I make time to market my business."  In the context of your business, blogging is a marketing tool.