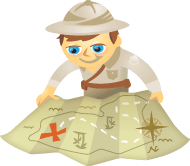 Do you have a blog and are looking for guest bloggers?
Are you looking for a way to guest blog on other sites?
Whether you're wanting to write more or are looking for writers, guest blogging may be the right solution for you.
In this article, I'll show you the four best communities to help you launch your guest-blogging activities.
Why Guest Blog?
The answer is simple—to get visibility, receive more web traffic and develop relationships.
Earlier this year, Matt Cutts declared the fall of guest blogging, launching a controversial debate around the web. The point is this: with the Google algorithm becoming more complex, the key to success in guest blogging resides in quality, originality and creativity of the blogger's content. No tricks.
Guest blogging is an excellent method of marketing your site by publishing posts for other blogs and/or accepting posts from other writers.
#1: Pitch Or Find Posts On Guest Crew
If you are just starting out as a guest blogger and want an immediate boost for your business, Guest Crew is the right place to begin.
After a free registration, you can choose to use this platform as a blog owner or an advertiser.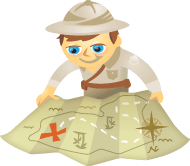 Are you suffering from blogger's block? Is it hard to find time to create content for your blog?  If so, look no further.  This article lists some easy-to-implement tips to help you get over the hump.
But first, there's a big myth (and it may be your roadblock) that needs attention.
The Myth:  I Have No Time to Blog
Every now and then I poll my blog readers and ask about their challenges with blogging. Without fail, most people say that their number-one challenge is that they don't have time to write on their blog.  Frankly, I think that is a false problem because you make time for what's important.
I suggest reframing the challenge from "I don't have time to write on my blog" to "I make time to market my business."  In the context of your business, blogging is a marketing tool.