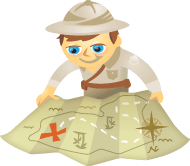 Are you blogging for business?
Do you want people to come back for more after reading your blog for the first time?
Write posts that people love to read! The way you develop, write and organize content determines whether or not readers are attracted to your blog posts. And it's not hard to do if you have a process.
In this article you'll discover nine steps to a well-written blog post. These tips will help you create posts that are easy for readers to follow and digest, and make them loyal fans of your blog.

Listen now: Play in new window | Download | Embed
Subscribe: iTunes | Android | RSS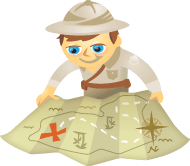 Do you need ideas for new blog topics?
Do you use social media to find them?
Social media conversations can lead to topics that feed your blog.
In this article I'll share five ways you can use social media to find new blog topics your audience will love.
#1: Expand on Social Discussions 
Combining your social and blog efforts doesn't have to be a one-way street. You can use them to play off of each other.
After you publish blog content, promote it on each of your social media channels. Tweet out a link to new (and old!) blog posts and ask for your audience's opinion on the topic. Or post it to a LinkedIn group and ask the members for their thoughts.
When Copyblogger publishes an article on their website, they also create a discussion on LinkedIn asking for opinions on the blog post.
Their staff then checks in and engages with the commenters, asking for additional opinions or coming up with new questions to keep the conversation going.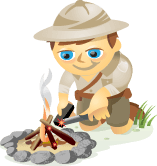 Do you blog regularly?
Are you looking for tools to make the process easier?
Blogging is hard work and it takes a lot of time to do it well. Wouldn't it be great if you could streamline parts of that process?
In this article, you'll find a list of tools, apps and advice you can use to find your groove and take care of blogging business.
#1: Brainstorm Blogging Ideas
When you need inspiration for your next blog post, where do you go? You can avoid blogger's block by trying out these idea-generators to quickly get your creative juices flowing.
How to Use Quora to Cook Up Great Content: Adrienne Erin writes a pretty inspiring post about scanning Quora to find popular conversations and using those topics to create blog content.
Don't Know What to Write About? Get Ideas From the Blog Topic Generator [Free Tool]: Ginny Soskey introduces HubSpot's handy new topic generator. You simply put in three terms (nouns) you'd like to blog about and the tool spits out several topics. Of course, the topics aren't always 100% perfect, but you can tweak them to make them work for you.