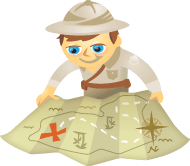 Do you want to attract more readers to your blog?
Looking for ways to keep visitors coming back for more?
Creating great blog posts won't get you results unless you have an audience that reads and engages with them.
In this article I'll share six ways to grow your blog audience and turn first-time visitors into devoted readers.


Listen now: Play in new window | Download | Embed
Subscribe: iTunes | Android | RSS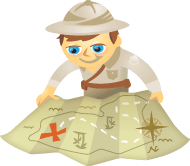 Are you suffering from blogger's block? Is it hard to find time to create content for your blog?  If so, look no further.  This article lists some easy-to-implement tips to help you get over the hump.
But first, there's a big myth (and it may be your roadblock) that needs attention.
The Myth:  I Have No Time to Blog
Every now and then I poll my blog readers and ask about their challenges with blogging. Without fail, most people say that their number-one challenge is that they don't have time to write on their blog.  Frankly, I think that is a false problem because you make time for what's important.
I suggest reframing the challenge from "I don't have time to write on my blog" to "I make time to market my business."  In the context of your business, blogging is a marketing tool.