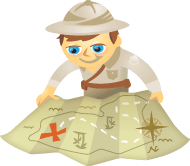 It's been said visibility equals opportunity.
No matter how great your product, service or business is, if your prospective customer can't find you on the web, it's like you don't exist.
As you know, anyone who has access to the Internet (at last count, there were 1.8 billion people), uses it to find solutions to their problems.
Here's a three-step formula to get you started creating a visible presence on the web, resulting in more opportunities for your business: leads, prospects, sales, media queries, speaking gigs and joint ventures.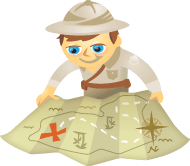 As a blogger have you ever thought, "I don't know what to write about!" or "How am I going to come up with fresh content for my blog three times a week?"
This article will provide you unique ideas that will help you keep pumping out great content.
The following 13 content ideas are designed to help save you time and stimulate some new ideas.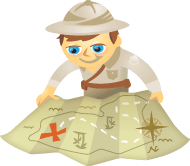 Looking to grow your blog following? You might be surprised that the best way to gain a following is to focus on other people's blogs.
Outreach is key to having a blog that actually works for your business, yet it's the one element many professionals ignore. And it's contrary to most competitive thinking because it involves spending time away from your blog.
Done correctly, however, reaching out to other bloggers in your field will actually create more business opportunities, increase traffic to your own blog, and enhance your business brand more than any other tactic you could employ.
Here's how: