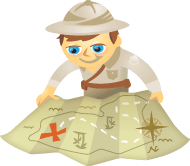 Do you have a business blog?
Are you ready to start publishing blog posts, but don't know where to start?
Before you start a blog to support your business, you need a comprehensive plan.
In this article I'll show you how to create a business blogging plan in six easy steps.
Why Create a Business Blogging Plan?
People who "wing it" when they blog are only setting themselves up for failure. If you are going to put the time and effort into writing a business blog, you may as well make it the best it can be.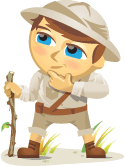 Does your business blog?
Have you been thinking it might be time to consider a blog, but aren't sure (a) you can pull it off and (b) it will provide value?
Keep reading. This article will help you (or someone you know) understand the value of a business blog.
Is Google the Only Reason to Blog?
I have a question for you, and it's a serious one: If you never garnered another single visitor to your company blog through search engine optimization (SEO), would you still have one?
For many, especially execs who don't necessarily "get it" when it comes to content marketing, the answer would be, "No way!"
But for those persons and companies that have watched the magic of blogging and its effect beyond SEO, the answer would be a resounding, "Of course!"
That's what this article is all about. There's much more to having a company blog than just getting more visitors to your website because Google decided to send them there.
In fact, here are 5 other powerful reasons why you should be blogging, and I look forward to hearing what you would add in the comments section at the end.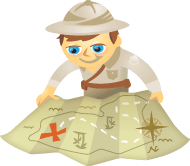 Are you looking for practical tips for blogging success? Are you wondering what to avoid? While my position is generally that there are no "rules" in blogging, there are best practices that will help your business blog succeed.
There are a lot of obvious elements you need to include to make a blog reader-friendly: quality, compelling content, good navigation, a contact page, an about page, focus and clarity about the subject of the blog… and there's a lot of not-so-obvious or overlooked things that can really help make a blog stand out if they're implemented.
While I do have my own list of do's and don'ts included, I decided to get input from other smart, savvy bloggers. I posted a request on LinkedIn Answers and received many great do's and don'ts. I've grouped the tips into five categories: Planning, Content, Design, Marketing and Engagement.