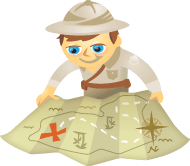 Do you blog? Are you looking for actionable tips to improve your content?
What follows are 26 tips, from A-Z, related to the craft of blog writing and a number of critical factors that will help to ensure the production of high-quality posts.
#1: Attribution
"Links are the currency of the web," writes Jonathan Bailey. "If you use someone else's content, whether licensed directly or through fair use, it's important to be sure to provide a clickable link to the original site if at all possible. This not only helps visitors to your site find the original work, but it also provides SEO benefits for the creator of the content and guards against your site being mistaken by the search engines as the original work."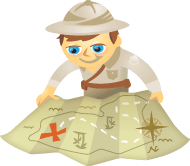 With more than 85 million users and "a new member being added every second," LinkedIn is often regarded as the premier social networking site for business professionals. Companies also see LinkedIn as a valuable place to promote their products and services.
Let's explore LinkedIn together and see if you can identify new ways to enhance your user experience by considering the topics discussed below. As I've done in the companion pieces to this post, 26 Twitter Tips and 26 Facebook Tips, I'll introduce LinkedIn Tips from A-Z.