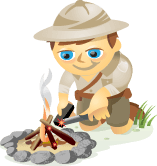 Are you looking for blogging tools that can enhance your blog, help with your marketing and help you focus?
We asked top bloggers to share their favorite tools.
In this article you'll find 9 blogging tools to check out.
#1: BuzzSumo
Use BuzzSumo for content brainstorming or to plan blogger email outreach and social media marketing campaigns. Here's how you can search it and make the most of those searches!
Search for a [domain.com] then sort the results by any of the provided social media network (Facebook, LinkedIn, Twitter, Pinterest, Google Plus or total) to find your most popular blog posts.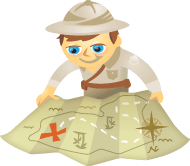 Do you want to create blog posts people can't help but share?
Have you used Facebook to find content that's most appealing to your readers?
You can write shareable blog posts by taking the time to understand what your audience really wants from you.
In this article you'll discover four ways to find the ideas your fans want to discuss and share.
Why Shareable Blog Content Matters
If people aren't compelled to share your blog content, it's just not going to happen–Like buttons alone won't cut it. Your content has to be remarkable enough to encourage sharing.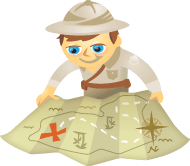 Would you like to drive more traffic to your blog from Facebook or Pinterest?
Are you optimizing your blog posts for social shares?
Using your blog, Pinterest and Facebook together can amplify your social media signal tenfold.
In this article I'll show you how pin-worthy images and an enhanced Facebook update can increase your repins and blog traffic.
Getting the Formula Right
If you want to bump up your shares and repins, you need four things: useful content; a headline that grabs people's attention; an attractive, pinnable image; and a cross-posting plan.
In the Facebook update below, Peg Fitzpatrick uses this formula. She wrote an enhanced Facebook update that included an excerpt of her blog post, a pinnable image (including her headline) and links to both the post and the pin.