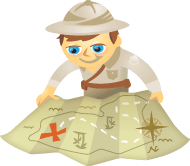 How do people find your blog content?
Do you want to reach a larger audience?
Delivering your content to customers and prospects in different ways brings more readers to your blog.
In this article, I'll share five ways to get your content in front of more people.
#1: Encourage Automatic Sharing with GaggleAMP
Every time you publish a blog article, your next move should be to publish it on your social media channels. Not only will your current followers read it there, but also your content may be reposted or retweeted by your followers, which will help you reach a new audience.
To make it easier for people to share your articles with their networks, consider using GaggleAMP. GaggleAMP allows anyone in your audience, from followers to friends and staff, to sign up to automatically repost your content once it's published.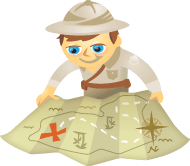 Are you looking for practical tips for blogging success? Are you wondering what to avoid? While my position is generally that there are no "rules" in blogging, there are best practices that will help your business blog succeed.
There are a lot of obvious elements you need to include to make a blog reader-friendly: quality, compelling content, good navigation, a contact page, an about page, focus and clarity about the subject of the blog… and there's a lot of not-so-obvious or overlooked things that can really help make a blog stand out if they're implemented.
While I do have my own list of do's and don'ts included, I decided to get input from other smart, savvy bloggers. I posted a request on LinkedIn Answers and received many great do's and don'ts. I've grouped the tips into five categories: Planning, Content, Design, Marketing and Engagement.