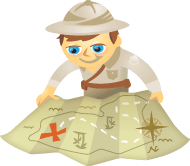 It's the the perennial quest. How can you get more traffic to your site?
After all, without a steady stream of traffic to your blog, there's little opportunity to engage your audience and convert readers to raving fans.
Methods change and evolve over time. When I wrote my first "how to drive traffic" post about five years ago, the list looked a lot different. There was no Twitter, no Facebook, no social sharing buttons, and no retweet button.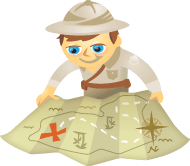 Looking to grow your blog following? You might be surprised that the best way to gain a following is to focus on other people's blogs.
Outreach is key to having a blog that actually works for your business, yet it's the one element many professionals ignore. And it's contrary to most competitive thinking because it involves spending time away from your blog.
Done correctly, however, reaching out to other bloggers in your field will actually create more business opportunities, increase traffic to your own blog, and enhance your business brand more than any other tactic you could employ.
Here's how: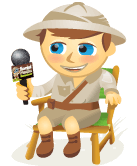 In this video I speak with Richard Jalichandra, the CEO of Technorati. When you hear the name Technorati, you probably think about Technorati.com—the world's largest blog search engine and directory, helping people find blog content and enabling bloggers to be discovered.
But Technorati is also TechnoratiMedia.com—the largest ad network focusing on social media where businesses can purchase ads.
Watch this video as Richard shares:
How bloggers use Twitter and video to promote their blogs
How bloggers can now publish their articles directly on Technorati to reach bigger audiences
The difference between mainstream media content and blogging
And insights into the future of blogging